Children's account opening guide
Thinking about opening a children's account with us? We think they're a great way of teaching kids healthy saving and spending habits from a young age, or letting them build up a pot of savings for later. Whether that's for university fees, a car or a place to live, what you put aside now could be a big help in a few years' time.
What are your options?
We offer a junior cash ISA, which your child has access to when they reach 18.
We also have an instant access savings account for children aged 11 to 17.
Our Intro account puts children in charge of their own money — and can also be a safer option than coins or notes, which are easy to lose. Whichever type of account you choose, any money that's paid in belongs solely to the child.
How do our rates compare?
We always aim to give you the information to make the right savings choices for you. Once you've had a read through this booklet, head over to our website to see the rates we offer at the moment for our children's accounts.
At the Coventry, we're committed to keeping finance simple, clear and accessible to everyone.

Junior ISAs (the 'ISA' bit stands for 'Individual Savings Accounts') allow children under the age of 18 to save up to £9,000 each year, tax free. Anyone can pay into a child's junior cash ISA. The annual allowance can be saved in a junior cash ISA (which is the only type we offer), a junior stocks and shares ISA or a combination of both. A child can only ever hold one of each type of ISA.
 
We pay interest on the 30 September every year.

When the child reaches the age of 16, they're also allowed to open a standard cash ISA as well as a junior ISA. If they choose to open an adult ISA as well, they can only pay into one of them in each tax year. 
Who'll run the ISA?
Under-16's
An adult who has parental responsibility for the child (a 'Registered Contact') will need to open the junior cash ISA. They'll also manage the account and receive all letters and emails from us.
Over-16's
If the young person is 16 or 17, they can open a junior cash ISA on their own. Or, if they already have one, they can sign to take control of the account themselves and the Registered Contact will be removed.
When they reach 18, their junior cash ISA will convert to an adult cash ISA, and they'll be able to access their savings.
This is our instant access account designed for young people aged between 11 and 17.  It's easy to pay in by transfer, cash or cheque. The account holder gets their own cash card, so they can take out money at a cash machine in the UK or abroad, up to a maximum of £100 a day. They can also take out cash or cheques at a branch, or we can set up payments for them.
It's worth noting that there's a charge for using an Intro cash card abroad. You can find a list of our current charges on our website.
Who'll run the Intro account?
The young person will run their own account. If they're under 16 when they open it, a parent or guardian will need to sign the application form with them.
Paying in
As soon as we open your child's Junior Cash ISA or Intro account, it's easy to pay in. Anyone can put in money by bank transfer, cash or cheque.
ISA transfers
You must arrange to transfer savings, in full, from another junior ISA or Child Trust Fund that the child may hold, if you open a Coventry Junior Cash ISA. Just come and chat to us in a branch or over the phone on 0800 121 8899. The Registered Contact will need to fill in a form, and we'll do the rest.
What about tax?
Interest on a junior ISA is always tax free. For the Intro account, the interest we pay counts as taxable income.
Everyone has a Personal Savings Allowance, which tells you how much interest you can earn before you start paying tax. To find out more, visit the Government's website (www.gov.uk) and type 'personal savings allowance' into the search box.

How do I open a children's account?
Once you've decided you'd like to go ahead, there are a few ways you can set up an account.
Online

Find the account you're interested in on our website, and it'll give you the option to 'Request application form'. We'll post you everything you need.
Phone us

Call 0800 121 8899. Our specialists can answer any questions you have, and post you an application pack and form.
In a branch

Pop into a branch where one of our Specialists will be able to help open an account. 
If your child is opening an Intro account, they'll need to come along with you so they can sign the application form alongside you. 
What ID we'll need
For the child…
We'll need to see their birth/adoption certificate or current passport, as well as a separate document which proves where they live. If they live with you, we can accept a document which proves where you live, like a council tax or utility bill dated within the last three months.
For you…

If you're opening a Junior Cash ISA, as the Registered Contact and you're not already a Coventry Building Society member, we'll need you to show us one official document which proves your identity (e.g. a passport or driving licence), plus one document which shows your current address.
You can find a list of the ID we need — and which types we can accept here.

If you're not happy with our service
Please tell us. We pride ourselves in dealing with problems quickly, thoroughly and fairly — and our members' interests are at the heart of everything we do. If you're still not satisfied once we've finished our complaints procedure, you can take your complaint to the Financial Ombudsman Service (
financial-ombudsman.org.uk
).
Want help?
Our help section is bursting with useful information. If you'd rather chat, just give us a call.
Call us on
0800 121 8899
Lines open
Mon-Fri

8am-7pm

Saturday

9am-2pm

Sunday & Bank holidays

Closed
Yesterday, people waited on average 
17 seconds for savings enquiries
17 seconds for mortgage enquiries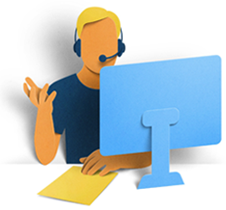 Want help?
Our help section is bursting with useful information. If you'd rather chat, just give us a call.
Monday - Friday
Saturday
Sunday
Bank holidays
8am - 7pm
9am - 2pm
Closed
Closed
Yesterday, people waited on average

11 minutes and 45 seconds for savings enquiries
30 seconds for mortgage enquiries