The Specific Terms for your account will state whether you can pay in and withdraw cheques from your account.
When you get the money: clearing a cheque
When you pay a cheque into your account, it first appears in your 'account balance' and starts to earn interest immediately. But it takes more time before you can withdraw the money from a cheque. When the cheque is available for withdrawal it appears in the 'available balance' for your account.
The 'Cheque Central Clearing Cycle' normally takes two business banking days*. However, because we're not a clearing bank, after you've paid in a cheque we need three business banking days before the funds are available for withdrawal.
Below is an example of how the Cheque Clearing Cycle works.


If a cheque is deposited on a Tuesday it will be available for withdrawal on the following Thursday after 9pm.
Pay in cheque

(start earning interest) 

  Cheque processed   
 Withdraw money    

Tuesday

Day 1

Wed  Thur

Day 2  Day 3

Thursday after 9pm

Day 3
*Business banking days are Monday to Friday, excluding public holidays.
Most cheques are valid for six months
But you may still be able to pay in a Coventry Building Society cheque after six months if you take it into a branch or send it to us at:
FREEPOST CBS CUSTOMER SERVICE
It's important that you write the address exactly like this, in capital letters, all on one line. You don't need a stamp. Royal Mail delivers Freepost as Second Class mail. 
We can't accept out of date cheques from other organisations, so you'll need to get a replacement from the person or organisation who gave you the cheque.
If a cheque is unpaid
When you pay a cheque into your account, we credit your account and then request the money from the bank or building society which issued the cheque. If a cheque is returned unpaid, you will no longer receive a copy of the cheque. Instead  we advise that the cheque has been returned and to refer to the person who issued the cheque.
Withdrawing by cheque
We don't issue cheque books. However, you can request a cheque from most of our accounts (please see the Specific Terms of your account) at a branch, by phone or by post. We deduct the amount of the cheque from your account balance on the day we process your instructions.
Cheques requested by phone or by post will normally be posted on the same day as we process your instruction. If we receive your instruction on a non-business banking day, the cheque will normally be posted on the next business banking day. As a security precaution, we'll only post cheques to the address we hold for you on our records. 
You can stop a cheque if it's lost or stolen
If we issue a cheque from your account and it's then lost or stolen, let us know at any branch or call us and we'll put a stop on it. We'll ask you to confirm this in writing.
When we have written confirmation, we'll re-issue the cheque to the original payee. You can't stop a cheque if you decide that you don't want an item or service that you've paid for.
Need some help?
Try our help section FAQs
Want help?
Our help section is bursting with useful information. If you'd rather chat, just give us a call.
Call us on
0800 121 8899
Lines open
Mon-Fri

8am-7pm

Saturday

9am-2pm

Sunday & Bank holidays

Closed
Yesterday, people waited on average 
17 seconds for savings enquiries
17 seconds for mortgage enquiries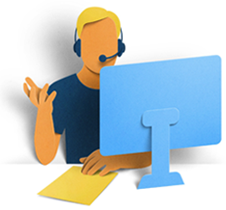 Want help?
Our help section is bursting with useful information. If you'd rather chat, just give us a call.
Monday - Friday
Saturday
Sunday
Bank holidays
8am - 7pm
9am - 2pm
Closed
Closed
Yesterday, people waited on average
1 minute 8 seconds for savings enquiries
34 seconds for mortgage enquiries