Coronavirus-related scams
Fraudulent calls
Calls from fraudsters pretending to be us, asking you to open a new account or transfer money as your account has been compromised. They say the change should be done there and then and that you shouldn't visit our branch.  
Fake webpages, emails and text messages
They might relate to vaccines, immunity tests, mortgage payments, payment holidays or tax rebates. Fraudsters may even ask you to move your money to a 'safe account', giving them access to your money.
They also include fake government web pages and text messages – some encourage you to input banking or security and personal details in order to access payments and tax refunds.
We've also seen fake emails from the World Health Organisation claiming that an attached document shows how you can prevent the spread of the disease. Clicking on the attachment infects computers with malicious key-logging software, which records every keystroke and allows the attackers to monitor your every move online.
Criminals knocking on your door
There are uninvited approaches of people offering IT help for people working from home with fraudulent intentions.
Some criminals claim to be from the Red Cross or the NHS and offer to take your temperature, do paid tests for coronavirus or claim to sell things like protective face masks, vaccines and even hand sanitiser. Others just offer general help before stealing bank cards under the guise of doing shopping or collecting pensions.
How to protect yourself against coronavirus-related scams
It's important not to let criminals rush or panic you into making a decision that you'd later wish you'd thought about for a bit longer. Taking a moment to stop and think before parting with your money or information, could keep you safe.
For more specific information on coronavirus-related scams visit Take Five to Stop Fraud's Covid-19 frauds and scams.
About identity theft
Someone steals your personal details and uses them to act fraudulently in your name. They could use your details to open bank accounts or take out loans, apply for credit cards and order goods leaving you with the debt. They may even be able to access your accounts. 
How you can protect yourself against identity theft
Keep your personal information and documents safe - shred them after use rather than just throwing them away.
Be suspicious if anyone asks for your personal details and don't write your security details down.
Always question any uninvited approaches in case it's a scam. Instead, contact the company directly using a known email or phone number.
It's also good practice to check your account statements on a regular basis for unusual activity. It's quick and easy with our Online Services. 
Account takeover
Account takeover is a form of identity theft. A fraudster gains access to your personal information and uses it to take control of your online bank, building society or credit card account. Then they can steal your personal details and make fraudulent payments from your account. 

A scammer can use different techniques to access your details, such as phishing, malicious Wi-Fi networks, malware that steals information from your device or by scouring your social media accounts. They could steal your mobile number or take advantage of a data breach, and once they've gained access to one of your accounts they could easily target others, especially if you use the same password for different apps. 

How to protect yourself from account takeover fraud
Make sure your passwords are strong and unique, change them regularly and use a different one for each online account. Be wary of emails that ask you to click on links – they might look genuine but check out the email address and never give out confidential information by email or on an unsolicited call. Don't open email attachments because they could install malware onto your computer. 

And tighten up the security on your social media accounts. If a scammer can access your name, date of birth, phone number and your pet's name, it might be enough to take over your account.
It's also good practice to check your account statements on a regular basis for unusual activity. It's quick and easy with our Online Services. 
About suspicious phone calls
You might get a phone call from a fraudster claiming to be from your bank, building society, HMRC, the Police or other 'law enforcement agencies'.
Their aim is to steal account security information or deceive you into giving them money.
How to recognise a suspicious phone call
If someone's called you unexpectedly, be very wary of giving them any personal information such as your name, address or account details.
Our Customer Service Centre number won't be displayed if we need to call you. This is to prevent fraudsters pretending to be us and trying to get your personal information.
If you're called unexpectedly by someone who says they're phoning about your Coventry account, ask for the caller's full name, job title and department. Then end the call and call us on 0800 121 8899.
To be sure that the line is clear, use a different phone to call us, or call a friend before you call us to avoid reconnecting to the fraudster.
Remember, never give out your full Security Details over the phone - we'll only ever ask you for selected characters from your passwords and Grid Card. 
Postal scams and junk mail
About postal scams and junk mail
Sometimes we get offers of products and services through the post. They're usually unwanted and often just too good to be true. Some might promise you the earth but ask you for money before they deliver. Many try and introduce a sense of urgency with a time limit to get you to act quickly. 
How you can reduce junk mail and avoid falling for a scam
You can remove your name and address from most direct mailing lists by registering with the Mailing Preference Service. It's easy to set up – just go to their website.
Remember you can't win a prize if you haven't entered. Never send money to someone you don't know – you shouldn't have to pay anything to get a prize.
If it's from a charity, check they are registered. If you haven't heard of the organisation contacting you, check them out.
If in doubt – bin it.
About rogue traders
A trader turns up on your doorstep unannounced to get business from you. They usually give you a quote for work you may not even need doing and often at a higher price than you should pay.
They're often unpleasant and use threatening high pressure tactics to get you to commit to buying their goods and services. Some will demand payment before they start, or before they've finished the work and never come back to finish the job. They may not even be properly qualified to do the work. 
How you can protect yourself against rogue traders
Never agree to work being done on the spot. If someone knocks on door and tells you,  'you need work doing' – roof tiling, exterior painting, gutter repair – just say no. Be firm, they may not want to take 'no' for an answer.
If you know you need some work carried out, shop around – get a minimum of three quotes from reputable local traders. Ask friends for recommendations – it's the best way to get someone you can trust to do the job.
Don't take money out for them – if they offer to go with you to get cash out, refuse!
Have you been approached by a rogue trader? Then contact Trading Standards. Call the Citizens Advice consumer helpline on 03454 04 05 06.
If you feel like you're in danger call the police. 
About investment fraud
Someone encourages you to invest money in a scheme, but it turns out to be worthless or non-existent. You could lose your hard-earned savings, so always be cautious.
Investment fraud comes in many forms, but there's usually one common promise when someone is encouraging you to invest in a new scheme. They'll say you'll get a high return with little or no risk to your money. They're usually time-limited offers, and they encourage you not to share with anyone.
How to protect yourself against investment fraud
All investments carry an element of risk – it's worth remembering that even genuine investment opportunities, with the potential of high returns, carry a high risk.
Be especially cautious if the contact is uninvited and it's through a cold call, email or letter you didn't expect. Authorised firms aren't likely to contact you in this way.
Don't be pressured into making a quick decision. Consider taking independent professional financial advice before making any kind of investment decision, especially if the type of investment isn't familiar to you.
Check out the firm that's contacting you at the Financial Services Register, and the investment on FCA scam smart or contact the Financial Conduct Authority on 0800 111 6768. 
About holiday fraud
Fraudsters could offer flights, accommodation and other travel services that just don't exist. They may have set up a completely fraudulent website, or it can be just a fraudulent advert on a genuine site.
They may encourage you to pay for your holiday away from the site for a discount. They'll often ask for a direct bank transfer and may even send a confirmation email to make it all look genuine.
How to protect yourself against holiday fraud
Make sure your booking is confirmed by a consumer protection scheme such as ABTA (Association of British Travel Agents) and/or ATOL (Air Travel Organiser's License). Don't rely on seeing their logo, check membership on the ABTA or ATOL's website.
Research any property before you book. Check listings on other sites and be cautious if prices differ significantly.
How you can stop fraud by taking five
Take Five to Stop Fraud
Criminals are experts at impersonating people, organisations and the police. They spend hours researching you for their scams, hoping you'll let your guard down for just a moment.
Stop: taking a moment to stop and think before parting with your money or information could keep you safe.
Challenge: could it be fake? It's ok to reject, refuse or ignore any requests. Only criminals will try to rush or panic you.
Protect: contact us immediately if you think you've fallen for a scam and report it to Action Fraud. Call us on 0800 121 8899. If you're calling from abroad: +4424 7655 5255.
Find out more on the Take Five to Stop Fraud website. 
Want help?
Our help section is bursting with useful information. If you'd rather chat, just give us a call.
Call us on
0800 121 8899
Lines closed
Mon-Fri

8am-7pm

Saturday

9am-2pm

Sunday & Bank holidays

Closed
Yesterday, people waited on average 
17 seconds for savings enquiries
17 seconds for mortgage enquiries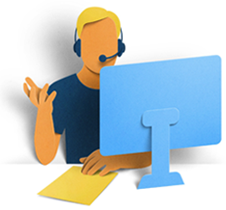 Want help?
Our help section is bursting with useful information. If you'd rather chat, just give us a call.
Monday - Friday
Saturday
Sunday
Bank holidays
8am - 7pm
9am - 2pm
Closed
Closed
Yesterday, people waited on average

11 minutes and 45 seconds for savings enquiries
30 seconds for mortgage enquiries