Residential lending criteria
We require security for any mortgage. This means that we will take a first legal charge over your property as security to protect us against loss in the event that you fail to meet your mortgage commitments.
 
All mortgage applications are subject to status and our lending criteria, when applying for a mortgage with us we will take into consideration your individual circumstances, type of property, and the amount you wish to borrow. For example, we may require a larger deposit if you were buying a new build house or flat.


We offer repayment and Interest-only mortgages, subject to lending criteria and your current situation. During the application process we'll advise you on the most suitable mortgage type and product for you.
We'll generally be able to lend to you if:
You are in permanent employment and have been for 12 months or more, or
You are self-employed and can provide proof of income over a minimum of a two year period
You are a contractor or daily rate contractor and can provide proof of contract for the last 12 months
All applicants must be aged 18 or over, and they must be no more than 75 years old at the end of the mortgage term
You are currently a resident in the UK and have permanent leave to remain
No County Court Judgements, defaults or arrears have been recorded against your name within the last six years. Please talk to one of our advisors on 0800 121 6263 if this may affect you
You do not have a bankruptcy or IVA currently registered against your name. We may be able to lend to you if you were previously bankrupt or subject to an IVA, provided that it has been fully discharged/completed for at least six years
We will consider a mortgage for any property that meets the following criteria:
It is in England (including the Isle of Wight), Wales (including Anglesey) or Scotland (including the Scottish Isles).
It is of acceptable construction. This generally means built of brick or stone with a tile or slate roof. A mortgage valuation will be used to confirm the suitability of the property
For leasehold properties there must be at least 70 years remaining on the lease at completion.
If you are remortgaging, the property must be your main residence and you must be living in the property
For purchase applications, the vendor must have owned the property for a minimum of six months
We're unable to offer a mortgage for certain types of properties:
Freehold flats
Ex-local authority flats in blocks that have more than five storeys in total
Flats/maisonettes above certain types of commercial premises. (The maximum LTV we will consider for flats/maisonettes situated above commercial premises is 75%)
If the flat/maisonette is an ex-local authority/housing association property, we will only lend where there is no more than five storeys in the block with no access via an external deck or balcony and up to a maximum of 70% LTV.
The maximum we will lend on a **new build/converted apartment is 75% LTV
The maximum we will lend on a **new build house is 85% LTV
**We define new build as properties that have been built within three years of the mortgage application or are properties to be occupied for the first time. This includes flat conversions where the number of flats in the development exceeds 10.
Affordability
To help you understand what you can comfortably afford per month, and the maximum loan we may be able to offer you, we have developed an easy to use affordability calculator

If you want to take out an Interest-only mortgage you will need to contact us on 0800 121 6263 to discuss your current situation. 
Want help?
Our help section is bursting with useful information. If you'd rather chat, just give us a call.
Call us on
0800 121 8899
Lines closed
Mon-Fri

8am-7pm

Saturday

9am-2pm

Sunday & Bank holidays

Closed
Yesterday, people waited on average 
17 seconds for savings enquiries
17 seconds for mortgage enquiries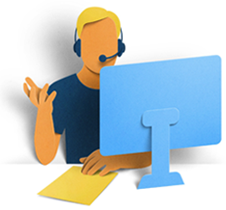 Want help?
Our help section is bursting with useful information. If you'd rather chat, just give us a call.
Monday - Friday
Saturday
Sunday
Bank holidays
8am - 7pm
9am - 2pm
Closed
Closed
Yesterday people waited on average

48 seconds for savings enquiries
1 minute and 54 seconds for mortgage enquiries