Balance increase on my mortgage?

Why has my balance increased?
Your mortgage balance could increase for a number of reasons:
New borrowing
If you've borrowed more from us in the past year, this money will appear on your statement.

Addition of fees
If you've opted to have a fee added to the account, you will be charged interest from the day it is debited to your account.
Also, your initial mortgage payment may have been calculated on the amount borrowed, which may not have included the product fee. This means your mortgage payment may rise when the fee is added to the balance and your new payment is calculated, for example following an interest rate change.

Delayed repayments
If your December monthly payment reaches us after 31 December because of public holidays over the festive period, it will be credited in January. You can call us on 0800 121 6263 and change the date your payment is collected to prevent this happening again.

Missed payments and mortgage accounts in arrears
If you have missed any of your mortgage payments, in part or in full, the interest that has been added is calculated on the total balance outstanding which includes these missed payments, and any fees that may have been charged to the account.

Payment holidays
The interest that hasn't been paid during the holiday period has been added to the balance of your mortgage and you'll pay this back over the remaining term of your mortgage - unless you told us you wanted to make alternative arrangements such as making a lump sum payment, making regular overpayments, changing your term or mortgage product.
If you have taken a payment holiday as a direct result of coronavirus we won't charge you any arrears fees or report this to the Credit Reference Agencies. 
Want help?
Our help section is bursting with useful information. If you'd rather chat, just give us a call.
Call us on
0800 121 8899
Lines closed
Mon-Fri

8am-7pm

Saturday

9am-2pm

Sunday & Bank holidays

Closed
Yesterday, people waited on average 
17 seconds for savings enquiries
17 seconds for mortgage enquiries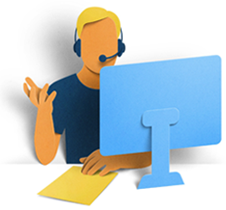 Want help?
Our help section is bursting with useful information. If you'd rather chat, just give us a call.
Monday - Friday
Saturday
Sunday
Bank holidays
8am - 7pm
9am - 2pm
Closed
Closed
Yesterday people waited on average

48 seconds for savings enquiries
1 minute and 54 seconds for mortgage enquiries