What is a power of attorney?
It's a legal document where one person (the donor) gives someone they trust (the attorney) the right to make decisions on their behalf and in their best interests.
There are different types of powers of attorney - lasting power of attorney (LPA), general (or ordinary) power of attorney and enduring power of attorney (EPA). You can find out more from our frequently asked questions.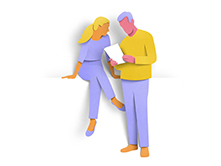 Benefits of a power of attorney
It's never too early to set up a power of attorney, it can save time and money if you become mentally incapable of managing your own affairs and need someone to look after your affairs.  It's important for anyone, regardless of age, who has finances and assets to protect if they become unable to make decisions for themselves. 
You're only able to set up a power of attorney while you still have mental capacity.
If you lose mental capacity and haven't named someone as an attorney, one of your friends or relatives would have to apply to the Court of Protection (COP). The COP will appoint a deputy to manage your affairs and make decisions on your behalf. This is called a Court of Protection Order. But this can be a long and expensive process.
Follow the steps below to set up and register your lasting power of attorney (LPA) with us
Step 2
Register an LPA with the OPG
The LPA will then need to be registered with the Office of the Public Guardian (OPG) before your attorney(s) can register it with organisations like us and start making decisions for you. The OPG will charge a registration fee of (currently) around £82. This can take around 10-12 weeks.
The OPG will send you the paper document but they can also arrange for this to be accessed by organisations online. Find out more.
Step 3
Register the LPA with us 
Step 4
How attorneys manage your accounts
How an attorney manages and transacts with your account(s) depends on the terms and conditions of the account(s), and any restrictions there may be in the LPA.
The attorney can carry out transactions:
at a branch
by post
via Telephone Services
using Online Services.
If your attorney(s) is already a member with us and registered for Telephone and Online Services, they won't need any extra Security Details. They'll be able to manage your account over the phone, and view your accounts online on their 'My Accounts' page (depending on your accounts' terms and conditions).
0800 587 4525 - 
Monday to Friday 8am-7pm and Saturday 9am-2pm
You can post the attorney registration form to us, along with any other documents we need: 


Coventry Building Society 
PO Box 9
High Street
Coventry 
CV1 5QN
We can help you fill in an attorney registration form, or you can drop a completed one off in branch, along with any other documentation we need.

Useful contacts
Office of the Public Guardian 

0300 456 0300 

Court of Protection
0300 456 4600 

Age UK
0800 055 6112
The Age UK website has very detailed guidance and advice if you're not sure about your next steps.
Want help?
Our help section is bursting with useful information. If you'd rather chat, just give us a call.
Call us on
0800 121 8899
Lines open
Mon-Fri

8am-7pm

Saturday

9am-2pm

Sunday & Bank holidays

Closed
Yesterday, people waited on average 
17 seconds for savings enquiries
17 seconds for mortgage enquiries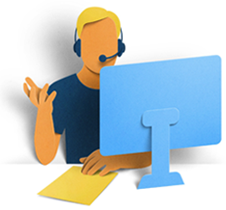 Want help?
Our help section is bursting with useful information. If you'd rather chat, just give us a call.
Monday - Friday
Saturday
Sunday
Bank holidays
8am - 7pm
9am - 2pm
Closed
Closed
Yesterday, people waited on average
1 minute 8 seconds for savings enquiries
34 seconds for mortgage enquiries