Making a complaint

If you're not happy for any reason, tell us. We take all complaints seriously and work hard to resolve them as soon as possible.
Free call from mobiles and landlines
Monday to Friday 8am-7pm
Saturday 9am-2pm
Sunday closed
Closed on bank holidays
Check individual branch opening hours before you visit
Write to us using this address below in capitals and all on one line:

FREEPOST CBS CUSTOMER RELATIONS
Don't want to complain but want to give us feedback?
Email us at support@thecoventry.co.uk - please don't include any sensitive information such as security details, card details etc.    
What we'll do with your complaint
When things go wrong, talking it through with you is really important to us.
We'll contact you by phone within the first two working days after we've received your complaint to understand what's happened.

If we can't speak to you or need more time to find a resolution, we'll write to you within five working days to let you know.
An advisor will try to resolve your complaint with you straightaway. If this is possible, we'll send you a summary resolution letter confirming that your complaint has been resolved.
 
If we need a bit more time we'll make sure we keep you up to date with what's happening.
After we've fully investigated your complaint, we'll send you our final response by post detailing our findings and our decision.
We'll also give you information about the Financial Ombudsman Service including how to contact them if you're unhappy with our decision
What happens if we can't reach a resolution together?
We're covered by the Financial Ombudsman Service which offers a free and independent review service.
If you're not happy with our final response, you can ask them to review your complaint for you.

You'll need to contact them within six months of the date of our summary resolution communication or final response letter.

To contact the Financial Ombudsman Service:
call free on 0800 023 4567

visit the website and fill out the online form

write to Exchange Tower, Harbour Exchange, London E14 9SR

Want help?
Our help section is bursting with useful information. If you'd rather chat, just give us a call.
Call us on
0800 121 8899
Lines open
Mon-Fri

8am-7pm

Saturday

9am-2pm

Sunday & Bank holidays

Closed
Yesterday, people waited on average 
17 seconds for savings enquiries
17 seconds for mortgage enquiries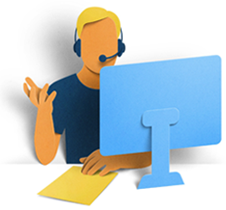 Want help?
Our help section is bursting with useful information. If you'd rather chat, just give us a call.
Monday - Friday
Saturday
Sunday
Bank holidays
8am - 7pm
9am - 2pm
Closed
Closed
Yesterday, people waited on average
19 seconds for savings enquiries
6 seconds for mortgage enquiries