Remortgage Transfer Service
Our remortgage service takes care of all the standard legal work involved with changing mortgage lenders, for example, carrying out Land Registry searches and preparing the mortgage deed. We offer this with many of our mortgages – ask us (or your financial advisor) if it's included with yours. In addition to this, we'll arrange a valuation up to £670 (£700 for a Buy to Let mortgage).

What's included in the remortgage package? 
Standard legal work
A conveyancer from our approved panel will take care of the standard legal work involved with changing lenders. They'll:
Check that the property provides good security for your new mortgage
Carry out Land Registry searches
Prepare the mortgage deed
Prepare any non‐owner occupier forms (so we know about anyone aged 17 or over who lives in the property but isn't on the mortgage)
Apply for a redemption statement from your existing mortgage lender, if you have one
Prepare a financial statement for completion of your new mortgage
Arrange repayment ('redemption') of your current mortgage
Register your new mortgage with the Land Registry (up to a maximum of £30 is covered by us, anything charged above this will be your responsibility to pay).
If there are any other legal services you need that aren't included, you can use our conveyancer or your own. Your conveyancer will tell you if there's anything else you're likely to need and how much it'll cost – you'll need to pay them directly.

Other services could be to:

Resolve title issues or anomalies – for example, shared ownership, matrimonial home rights or other restrictions
Correct errors in the owner's name to allow the mortgage to be registered at the Land Registry
Arrange for change of ownership, also called 'transfer of equity' – to make sure the correct name(s) are on the mortgage – and any costs involved, such as Stamp Duty Land Tax or other taxes
Apply for the first registration of title ‐ if the property is currently unregistered
Obtain landlord (freeholder's) consent if needed ‐ if the property is leasehold
Certify your identification documents

You'll also be responsible for paying for:
Recorded delivery, special delivery or other non‐standard post services
Any same day bank transfer services, for example, to our solicitors, to existing lenders or to you
Any costs involved with repaying or postponing any second or subsequent loans secured on the property
The cost of returning any documents to you, such as pre‐registration deeds

Changing to a new deal  vs remortgaging: What's the difference? 
Call us on 0800 121 6263  and we'll see if we can find a mortgage that suits you. 
Want help?
Our help section is bursting with useful information. If you'd rather chat, just give us a call.
Call us on
0800 121 8899
Lines closed
Mon-Fri

8am-7pm

Saturday

9am-2pm

Sunday & Bank holidays

Closed
Yesterday, people waited on average 
17 seconds for savings enquiries
17 seconds for mortgage enquiries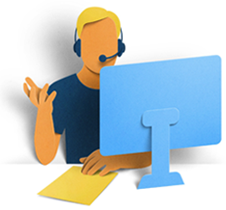 Want help?
Our help section is bursting with useful information. If you'd rather chat, just give us a call.
Monday - Friday
Saturday
Sunday
Bank holidays
8am - 7pm
9am - 2pm
Closed
Closed
Yesterday people waited on average

48 seconds for savings enquiries
1 minute and 54 seconds for mortgage enquiries