Insurance policies protect you if the worst happens to your property – or changes to your job or health affect your ability to pay your mortgage. 
Home and landlord insurance
Why you need home insurance
Under the conditions of your mortgage it's your responsibility to ensure you have sufficient buildings cover to protect your home - different policies offer a variety of cover depending on the level of protection you need.  Contents insurance is also an option which covers your household goods and personal possessions. Suitable home insurance will help make sure you don't suffer significant financial shocks as a result of damage caused by specific events.
Home insurance cover varies by individual policy and provider and is subject to certain eligibility criteria. Your personal insurance needs will also vary over time, therefore it's wise to regularly review the cover you have in place to make sure the policy is still suitable for your needs. If there is a change to or in your home, you should ensure the cover you have in place remains appropriate.
Getting a quote
It's important when you get a quote, that you answer all questions fully and truthfully. Quotes will be provided based on the information you provide; this must be accurate to be able to make a meaningful comparison and to ensure the cover fits your needs. Insurers will also rely upon this information when assessing a claim.

Don't forget to check any new policy carefully before cancelling your existing cover to ensure you don't find yourself in a position with insurance that doesn't suit your needs. This is especially important if you have been unfortunate enough to have made claims or suffered losses.

Claims and queries
See below for the contact numbers for existing home and contents insurance policies and landlords' insurance policies.
Fairmead Insurance Limited*
Insurance Queries
Home 0370 060 1080
Landlord 0370 900 5578
Insurance Claims
Home 0370 060 1080 (24 hour)
Landlord 0370 900 5565 (24 hour)
More information on claims: www.legalandgeneral.com/makingaclaim
*Renamed from Legal & General, part of the Liverpool Victoria General Insurance Group.
Life insurance
Life insurance can provide substantial financial help to the people you leave behind when you die.
There are a number of different policy options:

Increasing term 
The sum insured increases the death benefit throughout the policy term. The premium may stay the same or increase. It is designed to protect against inflation.
Decreasing term
Designed to pay off the remainder of the mortgage if you die (even if it's in joint names). The amount you're insured for reduces as your mortgage decreases.
Level term
Pays out a fixed amount if you die (even if it's in joint names). The amount you're insured for stays the same for as long as you're paying into the policy. This is often used with interest only mortgages.
Whole of life
This option pays out a lump sum to your dependants when you die instead of within a defined term, provided that you have maintained the monthly payments.
If you're making changes to the amount you are borrowing and/or the term on your mortgage, make sure you have enough cover in place.
You can speak to an insurance provider or your financial advisor about life insurance.
Critical illness insurance
Critical illness insurance pays out a lump sum if you're diagnosed with a specific medical condition listed in your policy.
What's covered will vary but importantly, the condition does not have to be terminal.
It may be cheaper to combine critical illness cover with life insurance.
You can speak to an insurance provider or your financial advisor about critical illness cover.
Income protection
Income protection gives you a regular monthly income if you can't work because you have had an accident or injury, or you become ill
Your monthly premium is based on your individual circumstances, for example, your age, health, occupation and lifestyle. Any valid claim paid is usually based on a percentage of your earnings until you can go back to work - and it's tax free.
What's covered
There are different definitions of 'incapacity' (ie: unable to work) and these will affect if/when your policy pays out. Make sure it's right for you – if you're not sure, speak to an insurance provider or your financial advisor. It doesn't cover redundancy, so you may wish to consider additional or other types of protection.
The deferral period
Most policies specify a 'deferral period' before any benefits can be paid out. You may have to wait some time before your insurer will pay any benefits. You may choose to set your payments to start after any sick pay or after any other insurance policy ends if you have one. Usually, the longer the deferral period, the lower your premiums.
Income protection can be complicated so make sure you're covered adequately before you need to use it. You can speak to an insurance provider or a financial advisor about taking out an income protection policy.

Mortgage Payment Protection Insurance
MPPI is a short term solution
MPPI helps you meet your mortgage payments if you can't work after an accident or illness – or you're made redundant or lose your job involuntarily.
Remember:

If you want a policy that can help in the longer term, you might want to consider Income Protection.

Some policies have restrictions
Check the details carefully before you take out a policy in case your medical history or employment status excludes you from claiming.
Want help?
Our help section is bursting with useful information. If you'd rather chat, just give us a call.
Call us on
0800 121 8899
Lines closed
Mon-Fri

8am-7pm

Saturday

9am-2pm

Sunday & Bank holidays

Closed
Yesterday, people waited on average 
17 seconds for savings enquiries
17 seconds for mortgage enquiries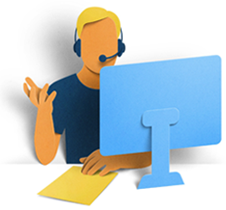 Want help?
Our help section is bursting with useful information. If you'd rather chat, just give us a call.
Monday - Friday
Saturday
Sunday
Bank holidays
8am - 7pm
9am - 2pm
Closed
Closed
Yesterday people waited on average

48 seconds for savings enquiries
1 minute and 54 seconds for mortgage enquiries