1.99% Fixed rate to 31.07.27
Your home may be repossessed if you do not keep up repayments on your mortgage.
Summary
Initial rate
1.99%
1.99% Fixed rate to 31.07.27
Followed by
4.49%
4.49% Variable for remainder of term
Application fee: None
Product fee: £1,999 (can be added to mortgage)
Mortgage exit fee: £125
Funds transfer fee: £8
One valuation included for properties up to the value of £1,000,000
Remortgage Transfer Service included
5.00% of the balance repaid until 31.07.23, then 3.00% until 31.07.25, then 1.00% until 31.07.27
You can repay up to 10% of the capital p.a. without an early repayment charge
Interest charged frequency
Product Information
Fixed rates offer security - the interest rate on the mortgage won't change for an initial period, so the monthly payments will remain the same during this time regardless of whether interest rates rise or fall.
Portability
This product is portable and can be transferred from the existing property to a new property.
Mortgage Exit Fee
If the mortgage is paid off before the end of the agreed term, a £125 mortgage exit fee will be payable, plus any applicable early repayment charges.
Application and Valuation Fees
Application and valuation fees (where applicable) are payable on application, and are non-refundable. The application will not be processed until these fees are received. This means the product is not reserved and a valuation will not be instructed.
We will instruct one valuation (up to a maximum of £700) once we've reviewed your application. Fees will apply if the valuation costs more than £700. The valuation is for our benefit only and used to confirm whether we can lend on the property. It's important to remember that we decide the type of valuation most appropriate to the application; therefore a physical inspection of the property may not be required.
Remortgage Transfer Service
When transferring an existing mortgage, our Remortgage Transfer Service will make moving your mortgage to us even easier. For full details of what's included, please see below.
Additional notes
Launch date 15.10.21
Overall cost of a mortgage
To help understand the typical cost of this mortgage, please see the representative example below.
Representative example
(This is not an illustration and should only be used as an example)
A mortgage of £125,000.00 starting on 01.01.22 payable over 25 years on an initial fixed rate of 1.99% to 31.07.27, then reverting to our standard variable rate currently at 4.49% for the remainder of the mortgage. This would require 66 monthly payments of £538.60 and 232 monthly payments of £671.63, plus one initial interest payment of £215.01.
The total amount payable would be £191,580.77 made up of the loan amount plus interest of £62,146.77, a valuation fee of £210.00, a product fee of £1,999.00 and a funds transfer fee of £8.00.
The overall cost for comparison is 3.6% APRC representative.
Find out more about how to apply for this mortgage
Want help?
Our help section is bursting with useful information. If you'd rather chat, just give us a call.
Call us on
0800 121 8899
Lines closed
Mon-Fri

8am-7pm

Saturday

9am-2pm

Sunday & Bank holidays

Closed
Yesterday, people waited on average 
17 seconds for savings enquiries
17 seconds for mortgage enquiries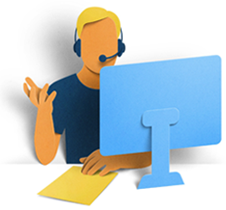 Want help?
Our help section is bursting with useful information. If you'd rather chat, just give us a call.
Monday - Friday
Saturday
Sunday
Bank holidays
8am - 7pm
9am - 2pm
Closed
Closed
Yesterday people waited on average

18 seconds for savings enquiries
20 seconds for mortgage enquiries